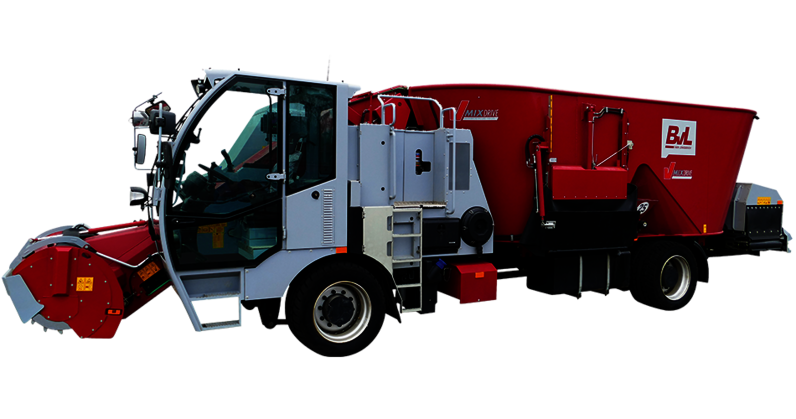 Mixer wagon V-MIX Drive Maximus Plus 2S
The 4-cylinder self-propelled mixer wagon with two augers
Large volume in an extremely compact design – that describes the V-MIX Drive Maximus Plus 2S. The robust machine with a capacity of 19 or 21 m³ has a 174 HP 4-cylinder FPT engine. Two mixing augers driven by a worm gear and a separate hydraulic pump ensure an extremely reliable mixing process. As with all BvL self-propelled machines, the auger speed is continuously adjustable. High auger speeds of up to 55 rpm allow for convenient cleaning of the auger.
AT A GLANCE
Volume: 19 or 21 m³

Feed ration: 120 – 153 cows

Height: from 2,75 m

Extremely agile

Smooth mixing process

Convenient extra features

174 HP (128 KW) FPT diesel engine

Accelerated feed discharge: 800 mm rear conveyor depth , 900 mm or 1100 mm discharge openings
BvL Highlight
V-CONNECT Dairy Feeder Go
FREE OF CHARGE!
V-CONNECT Dairy Feeder Go
BvL supports your feeding process digitally!