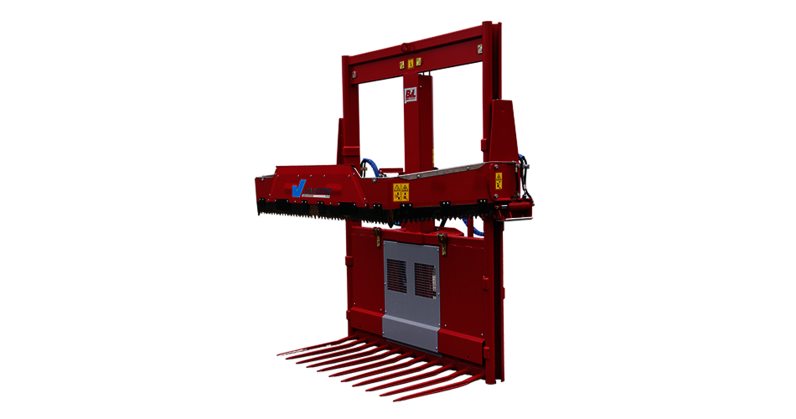 Silage block cutter V-LOAD Cutter Megastar
Reliable silage block cutter for professional applications
The V-LOAD Cutter Megastar impresses with its extremely robust and reliable construction. Its special feature: the patented double-blade cutting system with split front knives! The tranversal cutting unit is made of fully hardened special steel and is equipped with two counter-acting knives - for a particularly smooth and powerful cut. The cutting bar is virtually maintenance-free and is also suitable for demanding tasks.
AT A GLANCE
unloading capacity: 1.65 - 2.95 m³

front and rear installation

preservation of storage density and feed quality

avoidance of reheating
BvL Highlight
V-CONNECT Dairy Feeder Go
FREE OF CHARGE!
V-CONNECT Dairy Feeder Go
BvL supports your feeding process digitally!