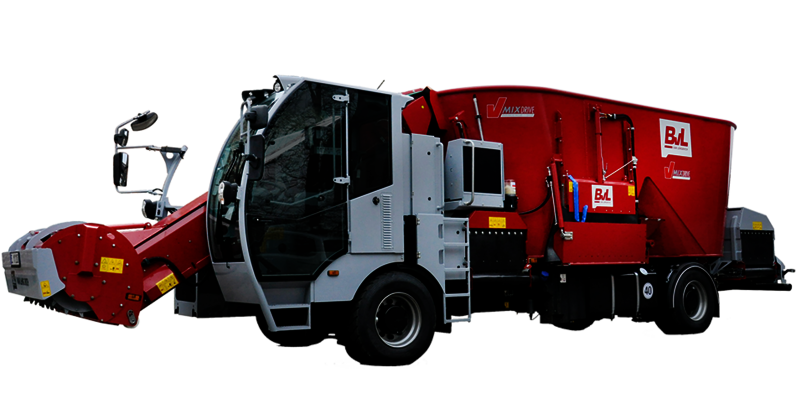 Mixer wagon V-MIX Drive Maximus Giant 2S
Agile self-propelled mixer wagon in XL format
With our self-propelled mixer wagon V-MIX Drive Maximus Giant 2S, you benefit from structurally gentle removal technology. The 2 m wide profiled roller works with wear-resistant toothed segments. In the long term, this extraction form protects the feed structure and feed quality. Despite its size, our "big" self-propelled mixer wagon agile and shunting.
AT A GLANCE
capacity 17 - 23 m³

feed ration: 106 - 153 cows

hight: from 2,75 m

extremely agile (from 6.50 m turning radius)

smooth mixing process

6 cylinder 165 kW/224 HP FPT-diesel engine
BvL Highlight
V-CONNECT Dairy Feeder Go
FREE OF CHARGE!
V-CONNECT Dairy Feeder Go
BvL supports your feeding process digitally!