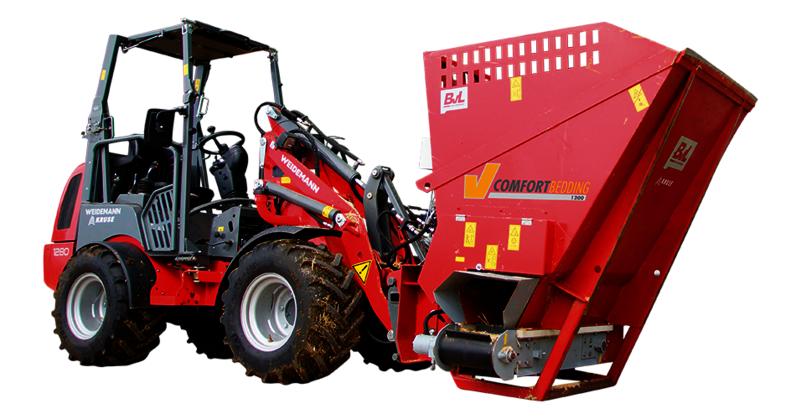 V-COMFORT Bedding implement 1.0
Reliable for every kind of bedding material
Reliable and uniform spreading - that's no problem with our V-COMFORT Bedding implement. The discharge opening of this reliable machine can be adjusted to the particular bedding material, whether straw, sawdust, straw-lime mixture or green bedding. And the discharge opening can also be adjusted for variable discharge volumes. This means that the spreader can be flexibly used for any bedding condition on the farm.
AT A GLANCE
capacity: 1.5 m³ / 1.7 m³

adjustable discharge opening for different discharge quantities

conveying rollers inside the container

front and rear installation

high-capacity conveyor belt with tall ridges
BvL Highlight
V-CONNECT Dairy Feeder Go
FREE OF CHARGE!
V-CONNECT Dairy Feeder Go
BvL supports your feeding process digitally!