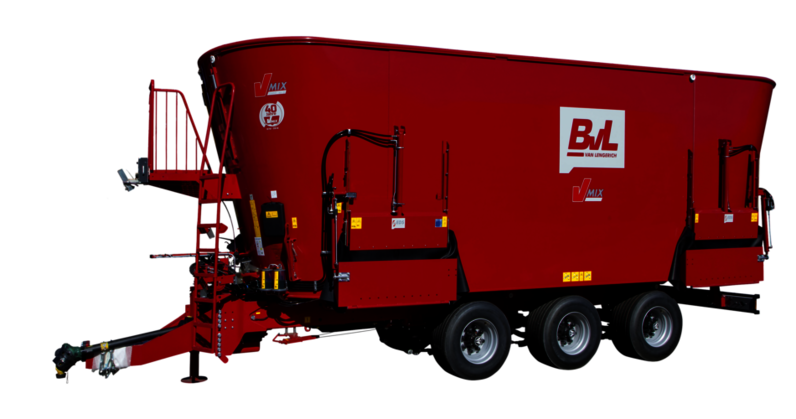 Mixer wagon V-MIX Giant 40 and 46-3S
The giant among the BvL mixer wagons
40 and 46 m³ capacity - that's enough for feeding up to almost 400 cows. This gigantic size needs special power. That's why the V-MIX Giant series comes standard with the BvL Powershift transmission. This is a reduction gearbox with hydraulic coupling, which allows the mixer wagon to be started up in low gear and brought to its full mixing speed under load. The required power just when starting is reduced and the entire drive train - from the tractor to the mixing auger - is extremely gentle.
AT A GLANCE
capacity: 40 and 46 m³

feed ration: 288 - 385 cows

height: from 3.4 m

high volume utilization

smooth mixing process
BvL Highlight
V-CONNECT Dairy Feeder Go
FREE OF CHARGE!
V-CONNECT Dairy Feeder Go
BvL supports your feeding process digitally!