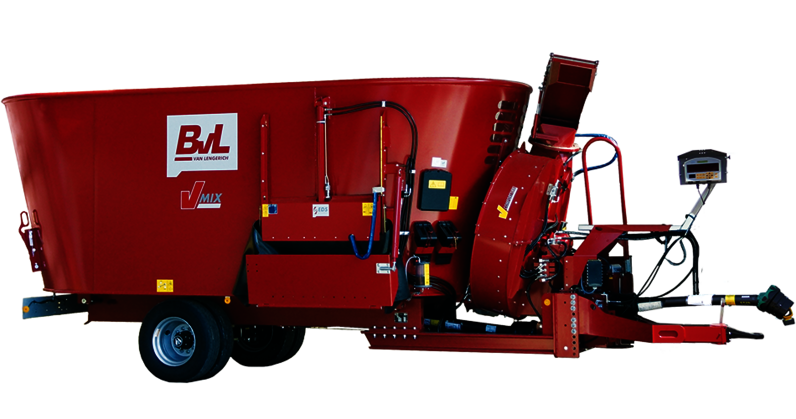 V-COMFORT Turbo straw blower
Feeding, mixing, bedding with mixer wagon and straw blower combination
Our straw blower V-COMFORT Turbo can be quickly attached to any forage mixer at the front or rear. Is ideal for daily bedding application in the barn. The unique air flow principle enables a high-performance straw ejection. This creates a suction in the built-in wind charger, which pulls the straw directly into the blower. In it, the straw is accelerated and blown out by the impeller. The compact attachment to almost any BvL feed mixer makes the straw blower to an extremely space-saving extra.
AT A GLANCE
powerful mechanical drive

throw distance up to 30 m

up to 320 kg of straw per minute

one-of-a-kind "Air Flow" technology
BvL Highlight
V-CONNECT Dairy Feeder Go
FREE OF CHARGE!
V-CONNECT Dairy Feeder Go
BvL supports your feeding process digitally!