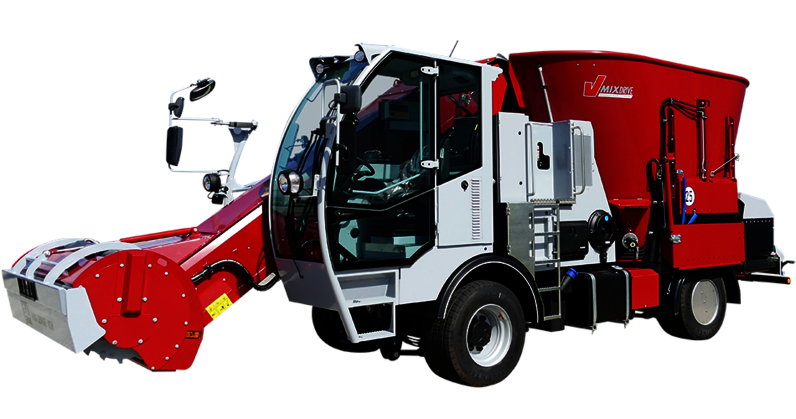 Mixer wagon V-MIX Drive Maximus Plus 1S
Convincingly compact and agile self-propelled mixer wagon
Compact and low - that's what distinguishes the self-propelled mixer wagon, the V-MIX Drive Maximus Plus. With a capacity of 11 to 17 m³, compact dimensions and narrow center distance, shunting is easy on every farm and in almost every barn. The structure roller gets by completely without a knife and protects the food during the removal.
AT A GLANCE
capacity 11 - 17 m³

feed ration: 76 - 131 cows

hight: from 2,77 m

extremely agile (from 4.50 m turning radius)

smooth mixing process

174 hp (128 KW) diesel engine FPT
BvL Highlight
V-CONNECT Dairy Feeder Go
FREE OF CHARGE!
V-CONNECT Dairy Feeder Go
BvL supports your feeding process digitally!