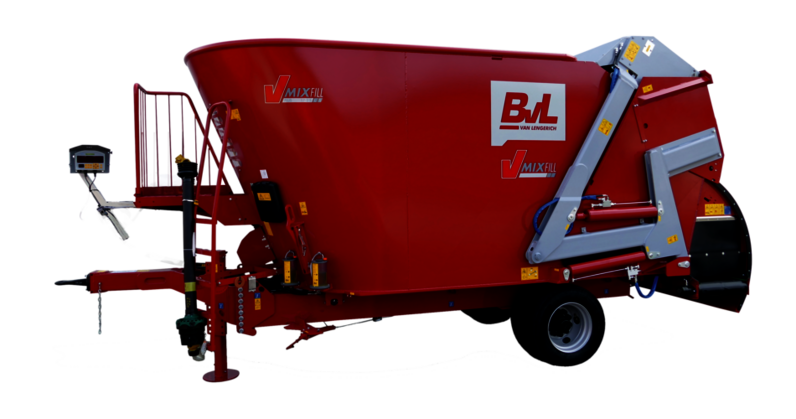 Mixer wagon V-MIX Fill Plus LS 13 to 25-2S
The all-rounder among the mixer wagons with two augers
The self-loader mixer wagon V-MIX Fill Plus LS in the twin-auger-mixer version also has its own cutting unit and loading scoop. He is the great all-rounder that unites all the work steps. The mixer wagon is available as a twin-auger-mixer with volumes from 13 to 25 m³.
AT A GLANCE
capacity 13 - 25 m³

feed ration: 89 - 194 cows

height: from 2.58 m (minimum clearance)

high volume utilization

removal height: 3.0 m

smooth mixing process

extremely agile thanks to a compact design
BvL Highlight
V-CONNECT Dairy Feeder Go
FREE OF CHARGE!
V-CONNECT Dairy Feeder Go
BvL supports your feeding process digitally!