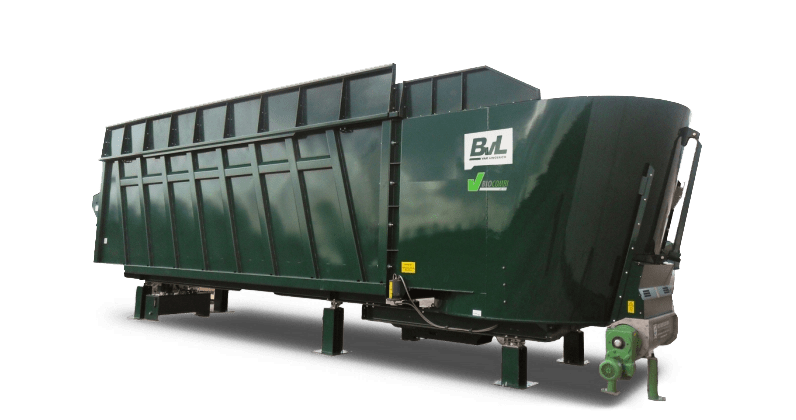 V-BIO Combi 1D with push-off-equipment
Solids dispenser with one push-of container
Strong combination: A hydraulic device in the push-of container of our V-BIO Combi feeds the substrate to the connected dispenser. Even large units of difficult substrates can be feed in safely, and with relatively low power consumption.
PRODUCT BENEFITS
capacity from 40 to 60 m³

sturdy and reliable construction

different mixing augers for different input materials

lining made of high-quality stainless steel

low energy consumption
BvL Highlight
V-CONNECT Dairy Feeder Go
FREE OF CHARGE!
V-CONNECT Dairy Feeder Go
BvL supports your feeding process digitally!