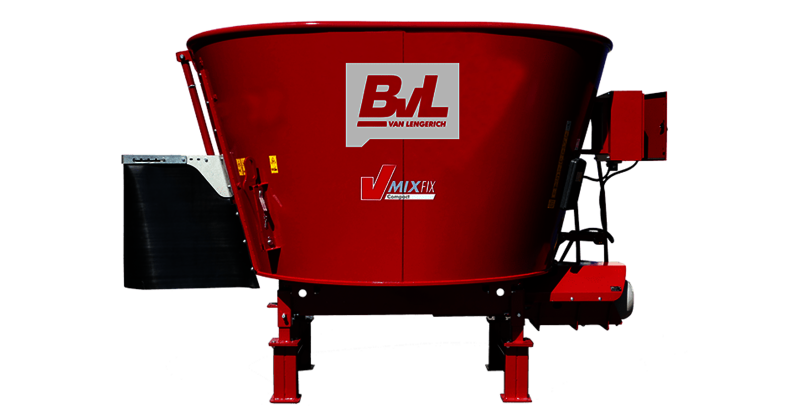 Stationary mixer wagon V-MIX Fix Compact 6.5 and 8 N-1S
Stationary mixing quality from BvL
Stationary mixer wagons complete the jobs right then and there. Use cases vary. Whether customers are grappling with spatial constraints or need to integrate equipment into their existing system technology (e.g. conveyor feeding systems). The stationary mixer equipment engineered by BvL always offers the perfect solution. This type of BvL's stationary feed mixers with one mixing auger is available with capacities of 6.5 and 8 m3.
AT A GLANCE
capacity 8 and 14 m³

Feed ration: 48 - 194 cows

Height: from 2.5 m

High volume utilization

Smooth mixing process
BvL Highlight
V-CONNECT Dairy Feeder Go
FREE OF CHARGE!
V-CONNECT Dairy Feeder Go
BvL supports your feeding process digitally!