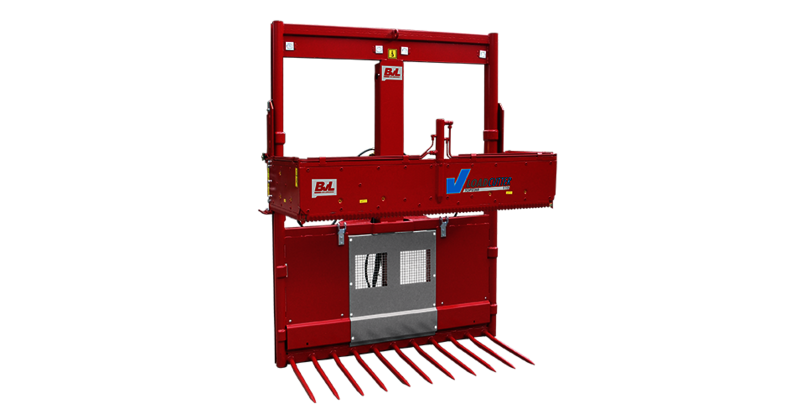 Silage block cutter V-LOAD Cutter Topstar
Silage block cutter for clean and effective operation on silage
Our silage block cutter V-LOAD Cutter Topstar offers unique cutting quality thanks to the patented BvL double blade cutting system. This impresses with the singular cross-section it creates. All knives are driven simultaneously with just one drive cylinder and leave a perfectly smooth cutting surface - reheating is no longer a big issue.
AT A GLANCE
unloading capacity: 1.65 bis 2.95 m³

front and rear installation

preservation of storage density and feed quality

avoidance of reheating
BvL Highlight
V-CONNECT Dairy Feeder Go
FREE OF CHARGE!
V-CONNECT Dairy Feeder Go
BvL supports your feeding process digitally!